We Are A Leading Provider In Addiction Treatment
When you come to American Addiction Centers (AAC) for substance treatment services, we see you as more than your addiction.
Discover which AAC facility fits your needs
Tell us about you and scroll down to view recommended facilities.
STEP 1: Tell Us About Your Needs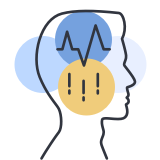 I have chronic mental Illness
I want my family to be a part of my recovery
I prefer individual appointments
I'm interested in alternative therapies
I prefer luxury amenities
I'm a veteran
I'm a healthcare professional
I'm a first responder
I'm religious
I'm an LGBTQ+ individual
STEP 2: View Our Facilities
Select the services you'd like your addiction rehab facility to offer.
Will Your Insurance Cover Treatment At An AAC Facility?
Your insurance may cover all or some of your rehab at an AAC Facility. Find out instantly!
Start The Path to Recovery With One Phone Call
When you call

our free helpline

, an admissions navigator is there to listen to you, answer any questions you have, and provide the support that you need—all 100% confidentially.
Frequently Asked Questions