Top-rated addiction rehab centers
Selecting a rehab program can be a difficult decision. We're here to help.
If you or a loved one are experiencing a medical emergency, call 9-1-1 immediately.
Best rehab facilities in the US
If travel is an option, and you're looking for the best rehab center anywhere, here is a list of top-rated drug and alcohol treatment facilities—a best of the best from across the country.
Discover which AAC facility fits your needs
Tell us about you and scroll down to view recommended facilities.
STEP 1: Tell Us About Your Needs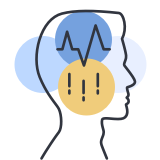 I have chronic mental Illness
I want my family to be a part of my recovery
I prefer individual appointments
I'm interested in alternative therapies
I prefer luxury amenities
I'm a veteran
I'm a healthcare professional
I'm a first responder
I'm religious
I'm an LGBTQ+ individual
STEP 2: View Our Facilities
Select the services you'd like your addiction rehab facility to offer.
Best rehab programs for dual-diagnosis care
Dual diagnosis typically applies to people who suffer from a severe, persistent mental illness coupled with a substance abuse disorder.